A Turkish charity group on Tuesday helped at least 400 families victimized by conflict in northern Afghanistan.
The Turkiye Diyanet Foundation (TDV) gave food packages and blankets to war victims in refugee camps in the northern province of Balkh.
At a ceremony to distribute the aid, Sevki Seckin Alpay, Turkey's consul general in Mazar-i Sharif, said that Turkey wants Afghanistan have peace, prosperity, and a bright future.
"As long as the Afghan people want it, Turkey will continue being here and extending help," Alpay said.
Abdulcelil Alpkiray, the religious affairs attache at the consulate in Mazar-i Sharif, said the food packages for the conflict victims included flour, rice, oil, pasta, tea, and salt.
The aid donation came amid continued security challenges in northern Afghanistan, including in Balkh, Jowzjan, and Faryab.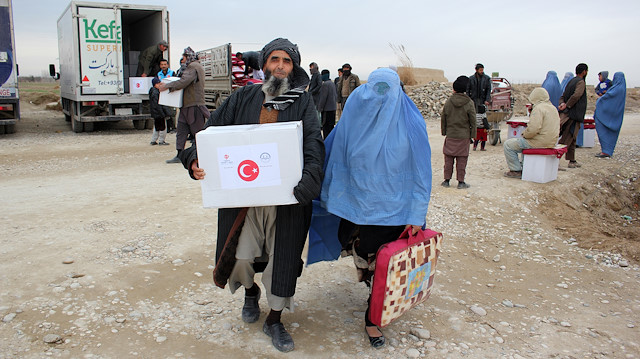 Source :